The PSU-3X sets the standard for high-end HD digital video assist systems. With this latest iteration, Vantage Film delivers a powerful range of functionality and image quality in a tool that is compact, elegantly designed and intuitive to use.
And because it's from Vantage, you can be sure the PSU-3X performs with rock-solid dependability. After 20 years of designing and building lenses and 15 years of making the PSU line of video assist systems, we at Vantage Film understand the specialized needs of filmmakers.
The PSU-3X combines software and hardware into a single, extremely small and lightweight unit specifically designed to hold up under the duress of production. When the pressure's on, the PSU-3X delivers, flawlessly.
The PSU-3X records video streams from as many as four cameras at once and is capable of playing back two separate takes while simultaneously displaying all four cameras on its high quality touch-screen. The result is vastly improved efficiency and a happy set.
The Ultimate Video Assist
The heart of the PSU-3X is a state-of-the-art integrated dual HD processor for high definition video input and output. HD takes are displayed in HD quality on the unit's touch-screen, as well as on up to four outboard HD monitors.
Simultaneous recording and playback saves time. 2x and 1.3x anamorphic desqueezing expand your options.Users of the PSU-3X rave about the unit's power attributes, which are far superior, especially in tough production environments.
Battery operation lasts six hours, with hot-swap capability eliminating headaches. AC power supply is also an option. Simplicity Ease of use is crucial to the on-set user of the PSU-3X. This operational simplicity might seem to conflict with the unit's vast array of functions – many of them unavailable in any other system. But we place great importance on striking the proper balance with logical design.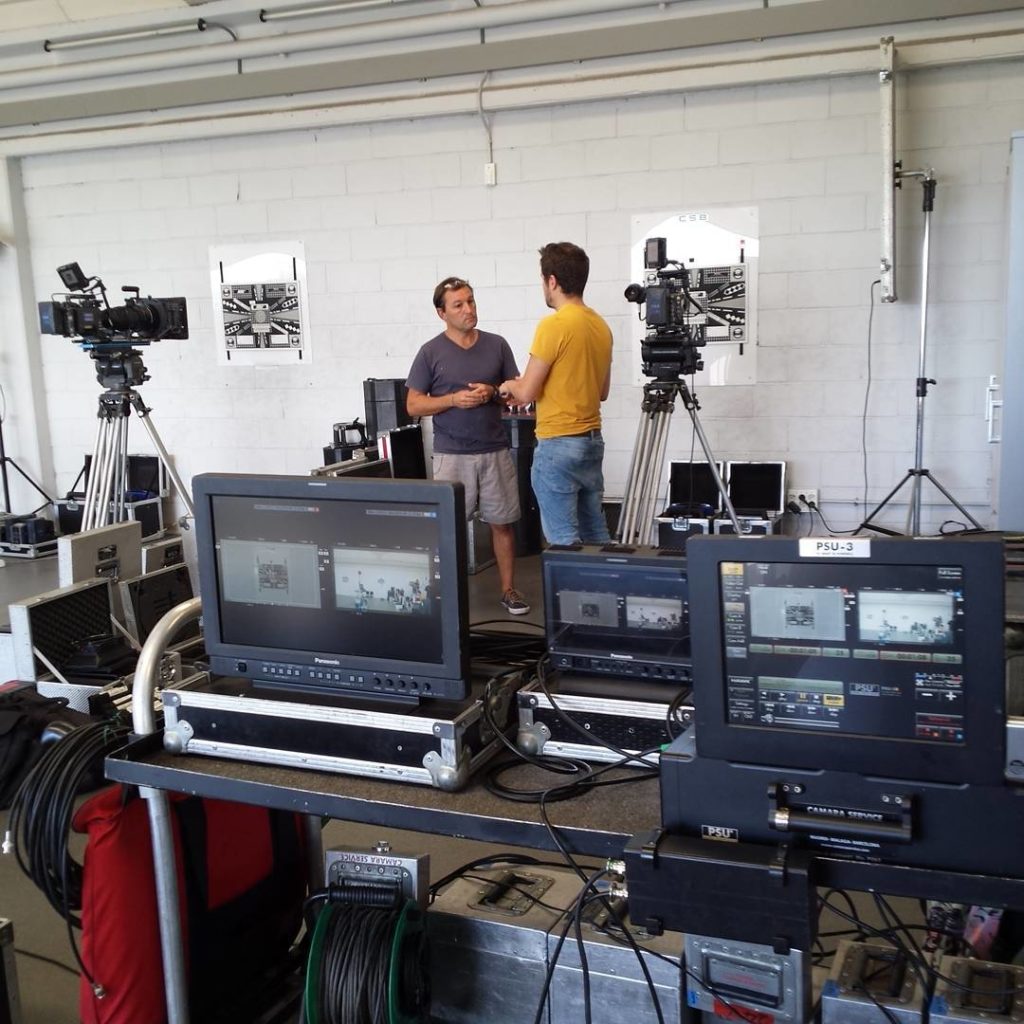 Vantage® PSU-3x HD Features:

4 channel recording

Parallel operation offers recording and playback at the same time

Two individual video-out streams for HD or SD monitors

Monitoring of up to four sources at the same time


Dual playback

PSU Satellite® iPadbased live stream and directors communication

Anamorphic desqueezing for regular 2x and 1.3x squeeze

LUT Manager – all common formats –unlimited

Metadata Capturing – XML file export

Analog & Digital Timecode

Multi Camera Shot Manager

High speed take import/export

Two independent audio signals

Manual audio delay up to ±30 frames

Built-in speaker

Changeable SSD data storage

6 hours of battery operation

Hot-swap of batteries

Built-in pivotable touch-screen monitor with highquality display

Optional AC mains power supply

High quality, solid, all-aluminium housing

Compact and lightweight (10.8 kg)