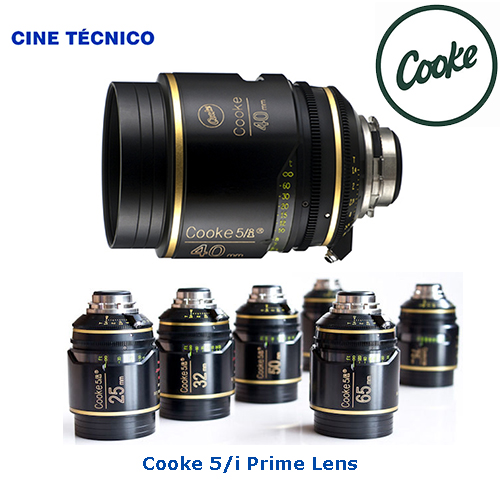 The complete set of Cooke 5 / i Prime Lenses T1.4 spherical optics 'See in the dark', with T1.4 aperture and spotlights that light up. They have technology / i with LDS. The S5 / i objectives offer optimal optical and mechanical results. Control of flare, distortions and aberrations in maximum opening. The S5 / i have color and look similar to the S4
SET INCLUDES THE FOLLOWING OPTICS:
– 18mm 5/i Cooke Lens T 1.4

– 25mm 5/i Cooke Lens T 1.4

– 32mm 5/i Cooke Lens T 1.4


– 40mm 5/i Cooke Lens T 1.4

– 50mm 5/i Cooke Lens T 1.4

 75mm 5/i Cooke Lens T 1.4

OTHER OPTICS AVAILABLE FOR RENT:
– 65mm 5/i Cooke Lens T 1.4

– 100mm 5/i Cooke Lens T 1.4

Features :
PL

Mount

Focals S5i for rent: 18 to 135mm

Opening S5i: T1.4

S5i front diameter: 110mm |

114mm

Focus rotation S5i: 270º |

300º

Sensor: Super 35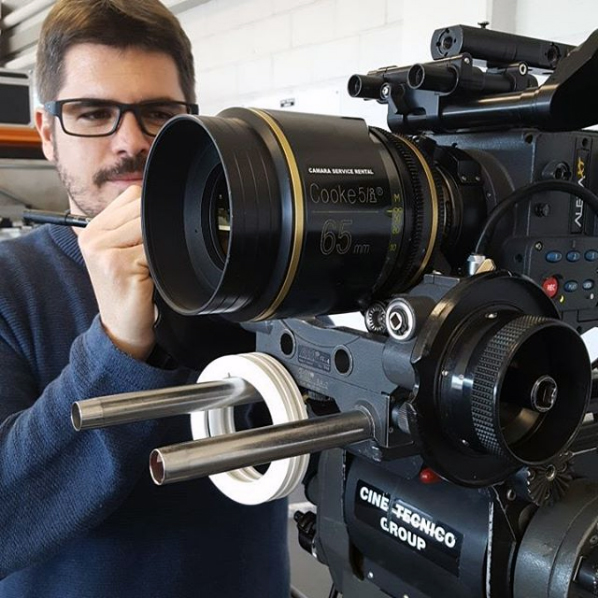 Cooke 5/i Prime Lenses T1.4
This series by British manufacturer Cooke, was announced in 2009 and would be your response to the Master Prime series of its German competition Arri / Zeiss.
Its maximum aperture is practically equivalent, although its weight is slightly higher, with around 500g more on average per focal length, up to about 3000g. As a curious note, it should be noted that its focus scale can be illuminated in the dark, which will surely delight more than one camera assistant. Its main problem – at the moment – is its lack of availability, with very few games available in the market and with a waiting list of two years, although each focal point has a cost of approximately 21,000 euros. Their main visual characteristics are identical to those of the S4, so we refer to them and, their main advantage with respect to their younger sisters is, therefore, their maximum aperture (T / 1.4), a full diaphragm brighter than those (T / 2.0) without a decrease in optical performance at equivalent apertures.
So if you are looking for soft optics, with a clean image that corresponds to the latest generation of designs and diaphragm openings to shoot at very low levels of light, the Cooke 5 / i represent the ideal solution.