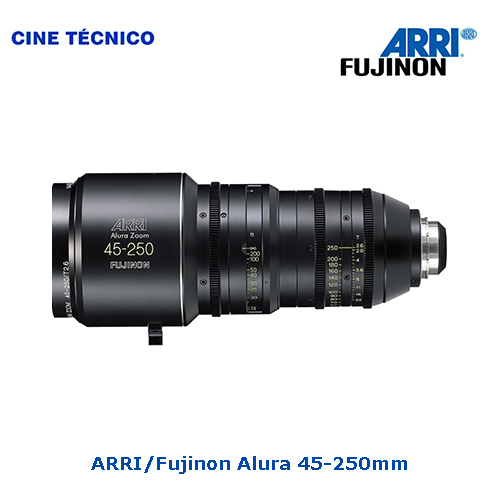 The ARRI / Fujinon Alura 45-250mm T2.6 Studio Zoom is a long lens with PL mount that covers up to Super 35mm camera sensors and is optimized for the ARRI ALEXA 2K 16: 9 format. The Alura 45-250 mm features a fast T2.6 aperture across its entire zoom range and ergonomics of cinema-style lens. The 45-250 mm is the largest of two Alura Studio zooms, complementing the wider 18-80 mm lens. Both are designed with color features to match the wide selection of existing ARRI lenses.

The optical characteristics of the Alura zoom include high resolution and contrast performance, a multilayer coating to reduce glare and veil, reduced color aberration and minimized breathing while focusing. A nine-leaf iris produces a rounded and natural-looking bokeh (defocused reflections).
Features :
Frame: PL

Opening: T2.6 |

T22

Front Diameter: 134mm

Focal Range: 45-250mm T2.6

Sensor Coverage: 2K – 16: 9 |

DIN S35

Weight: 7.5Kg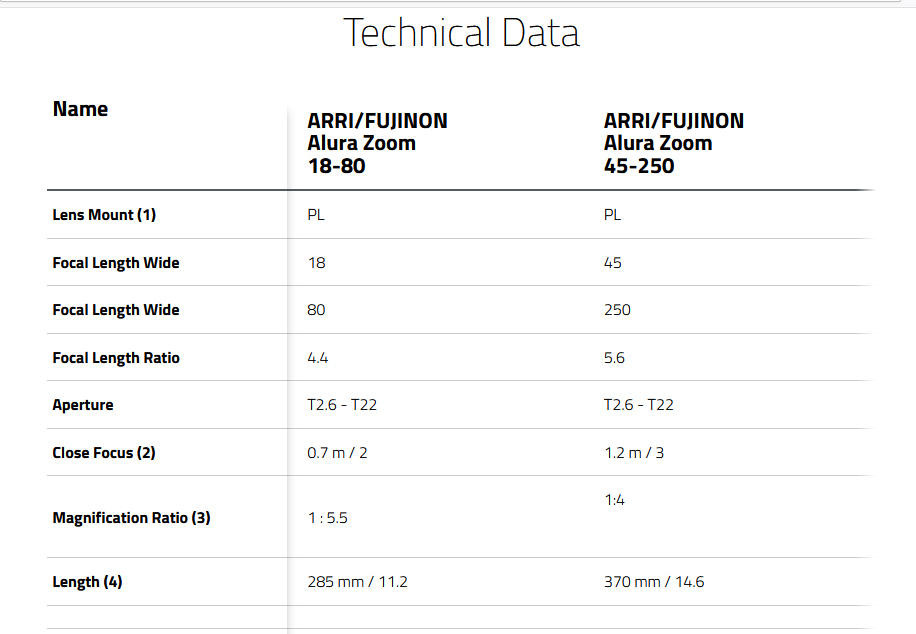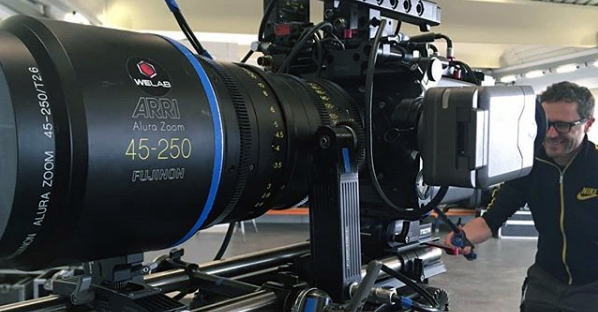 ARRI Alura 45-250mm T2.6 Studio Zoom
This optical Zoom could be considered an exact copy of its Alura 18-80mm brother, only with different focal lengths and their derivatives. Like its predecessor it covers S35 sensors in negative and 2K in 16: 9 digital format, as well as 35mm academic sensors.
Este Zoom ARRI Alura posee un ratio de zoom que supera los 5.5x con una distancia focal mínima de 45mm y 250mm de máxima. Esta óptica contiene un diafragma con 9 láminas con capacidad de mantener la máxima apertura T2.6 a lo largo de todo el rango focal de la optica. Objetivos diseñados con las marcas de foco a ambos lados de la optica. La distancia mínima de enfoque es de 1.2m. En cuanto al ángulo de visión horizontal para formato 16:9 a 2K, consigue 31.4º a 45mm y 5.8º a 250mm.