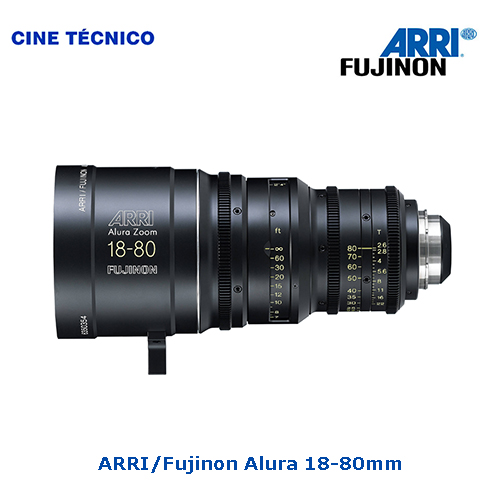 The ARRI / Fujinon Alura 18-80mm T2.6 Studio Zoom is a long lens with PL mount that covers up to Super 35mm camera sensors and is optimized for the ARRI ALEXA 2K 16: 9 format. The Alura 18-80 mm features a fast T2.6 aperture across its entire zoom range and ergonomics of cinema-style lens. The 18-80 mm is the smaller of two Alura Studio zooms, complementing the wider 45-250 mm lens. Both are designed with color features to match the wide selection of existing ARRI lenses.
The optical characteristics of the Alura zoom include high resolution and contrast performance, a multilayer coating to reduce glare and veil, reduced color aberration and minimized breathing while focusing. A nine-leaf iris produces a rounded and natural-looking bokeh (defocused reflections).
Características ARRI Alura 18-80mm T2.6:
Mount: PL

Opening: T2.6 | T22

Front Diameter: 134mm

Focal Range: 18-80mm T2.6

Sensor Coverage: 2K – 16: 9 | DIN S35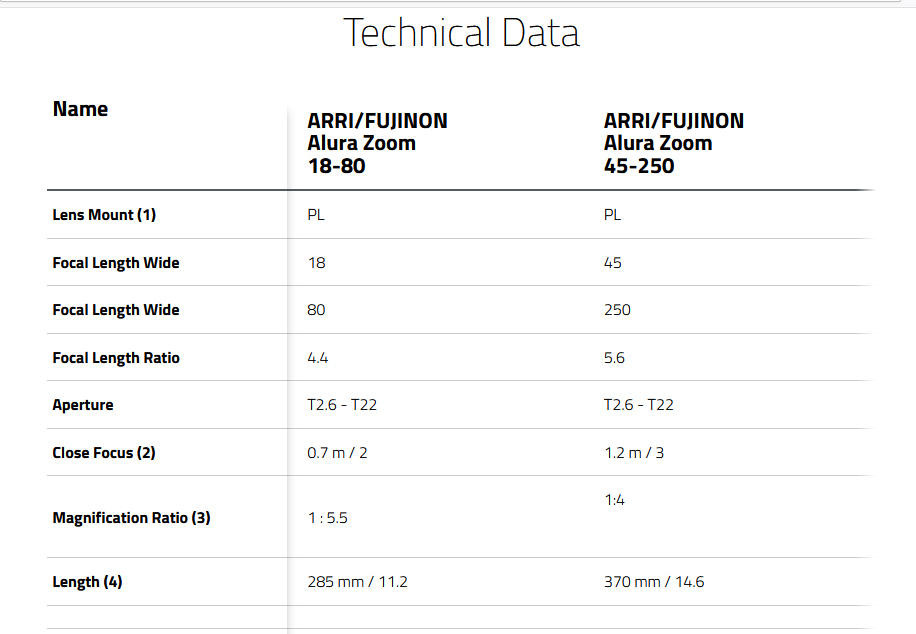 ARRI Alura 18-80mm T2.6 Studio Zoom
The Zoom ARRI Alura 18-80mm T2.6 optics could be considered an exact copy of its Alura 45-250mm brother, only with a different focal length and its derivatives. Like its predecessor it covers S35 sensors in negative and 2K in 16: 9 digital format, as well as 35mm academic sensors.

This Zoom ARRI Alura has a zoom ratio that exceeds 5.5x with a minimum focal length of 18mm and 80mm maximum. This optic contains a diaphragm with 9 sheets with the ability to maintain maximum T2.6 aperture throughout the entire focal range of the optic. Objectives designed with focus marks on both sides of the optics. The minimum focusing distance is 1.2m. As for the horizontal viewing angle for 16: 9 to 2K format, it achieves 31.4º at 45mm and 5.8º at 250mm.